**************************************************
TEMPORARY CLOSURE OF TOWN CENTRE SHOP
TO ALL OUR CUSTOMERS
As many of you have needed to contact us, we have kept our shop open as long as possible.  However following the government announcement to close all shops and as we are fully committed to the safety of our employees, customers and their families  we have taken the decision to cancel all tours up to and including 30 April 2020 and temporarily close our town centre office.
We will continue to be there for our customers and can be contacted on the usual phone number, 01226 245564 between 10.00am and 2.00pm Mon-Fri. We want to reassure you that none of our coach holiday clients will lose out financially and we will be open again as soon as possible. We are constantly monitoring the changing situation and will contact all our clients due to travel in the next few weeks. When trying to contact us please be patient as we are dealing with high volumes of calls.
We also want to offer a huge thank you to all our employees who have been fantastic in supporting our business and serving our customers.
We are thinking of you and your families in these uncertain times and we all look forward to welcoming you back when the situation improves. In the meantime stay safe, look after each other and thank you for your continued loyalty during these unprecedented times.
Karen Speed
****************************************************
Established in 1971, K.M. Motors Ltd aim to provide quality coach tour holidays which we hope will be of interest to you. From short weekend breaks to  week long tours, with lots to choose from in between, we're sure to have the right holiday for you. For 2020 we will be revisiting many favourite destinations including Eastbourne and Blackpool plus we are pleased to introduce a brand new tour to Minehead  as well as new hotels in existing locations including Blackpool, Morecambe and St. Annes. And following the overwhelming popularity in 2018 and 2019 , we have extra availability to the Thursford Christmas Spectacular.
With more than forty years experience in arranging and operating British and European tours, you book your holiday safe in the knowledge that you will be travelling with a well-established, reliable operator.
If you've travelled with us you previously you will already know about the quality of service. We always try that little bit harder and pride ourselves on the high standards offered by our friendly, experienced administrative staff and professional drivers.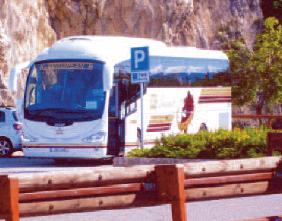 So whatever your requirements we're sure to have something to suit you. From Wales to Scotland, Blackpool to the Isle of Wight, your holiday is just a phone call away and our friendly staff are waiting to take your call today
We look forward to welcoming you on board.